Chianti Classico
Riserva Terrazze
Sangiovese, long misunderstood and blended with other grape varieties, has only been vinified on its own for a few decades. The greatness and potential of Sangiovese is fascinating: Similarly to Pinot Noir, it is very difficult to grow and vinify, as well as incredibly sensitive to the location it is grown in. Although the vineyards at Castagnoli are very close together, the fruit that they produce can show remarkable differences. Therefore, we divided our eleven hectares of vineyards into 19 different parcels, which we harvest, ferment and vinify separately.The best crus of Castagnoli are selected for the Riserva Terrazze.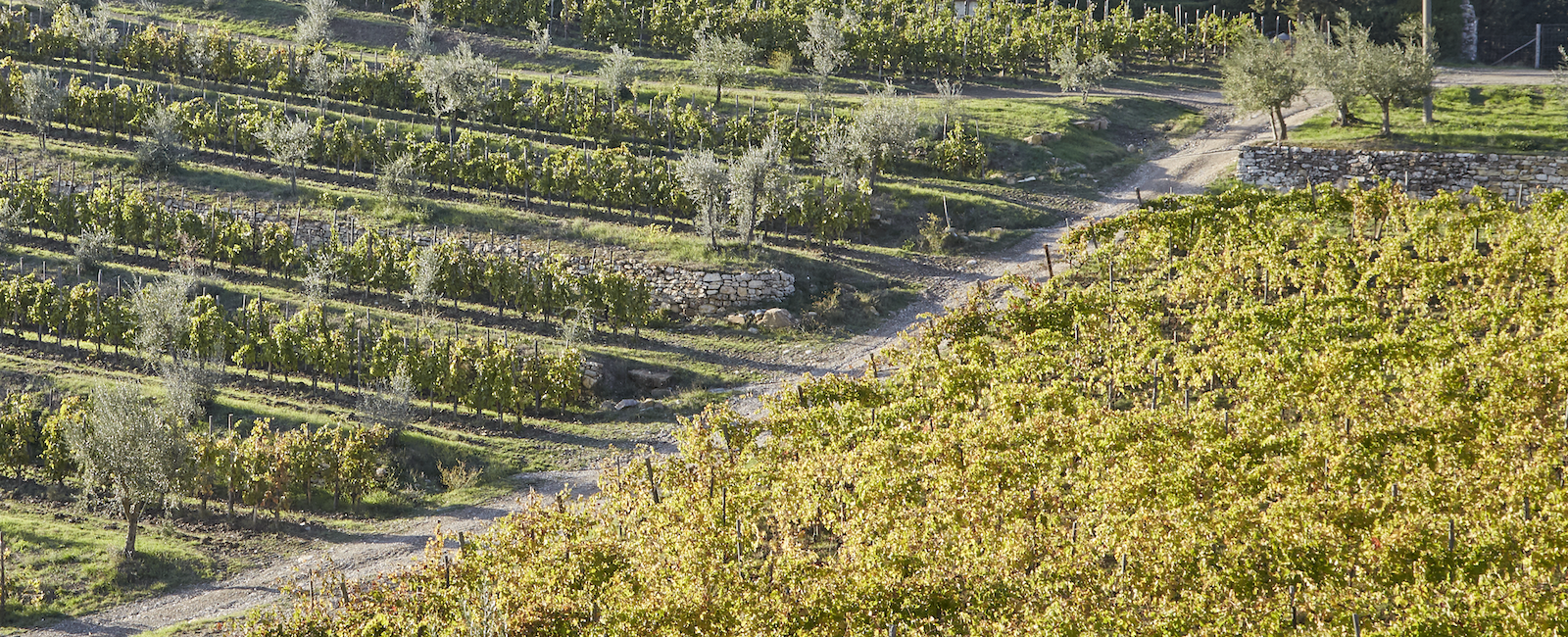 17,5 Points: "Mid to deep ruby. Richness and lift on the nose. Quite eye-catching. Supple and rich fruit cut through by lots of tangy acidity. Very long, dramatic and energetic. 2020 - 2034"
91 Points: "This has a wealth of ripe, red cherries, as well as spicy, earthy aromas. Dried cherries and red plums also show on the palate, which has plenty of sweet, mellow tannins. Some leather to close. Drink or hold."
92 Points: "Dark, deep Ruby. Cherry candy, strawberry cotton candy and cinamon on the nose. Meltingly elegant, juicy and clear with integrated acidity, impressive into the finish, independent."
17,5 Points: "Healthy mid ruby. Great nose of ripe cherry, raspberry coulis and hints of cinnamon bark. Gorgeous freshness and concentration of fruit on the palate and firm, finely built tannins. Full spread of fruit on the finish. 2020 - 2030"