Chianti Classico
100% Sangiovese
Sangiovese, long misunderstood and blended with other grape varieties, has only been vinified on its own for a few decades. The greatness and potential of Sangiovese is fascinating. Similarly to Pinot Noir, it is very difficult to grow and vinify, as well as incredibly sensitive to the location it is grown in. Although the vineyards at Castagnoli are very close together, the fruit that they produce can show remarkable differences. Therefore, we divided our eleven hectares of vineyards into 19 different parcels, which we harvest, ferment and vinify separately. Each vintage, this allows us to create a Chianti Classico that best represents Castagnoli's land and the year it was produced.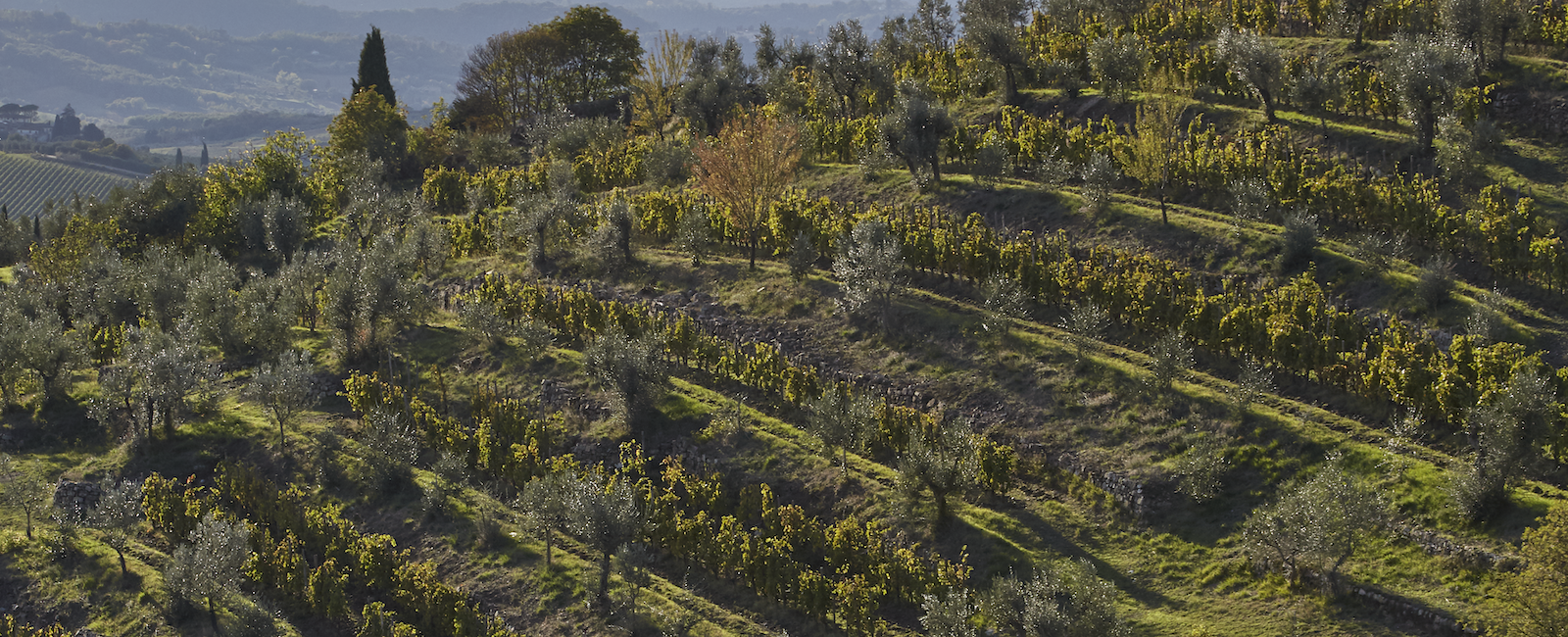 17.5 Points: "Mid crimson. Deep, spicy cherry nose and layered sweet-sour cherry fruit. Firm tannins matched by plenty of fruit. Great balance between ripe fruit, acidity and tannic grip. Pure and concentrated and with elegant mid-palate weight. 2020 - 2028"
92 Points: "Sparkling ruby with garnet glints. Opens on the nose with ripe fruit notes of plums and blackberries. Sweet fruit on the palate, nice melting, fine tannin in the back."
Decanter World Wine Awards
Silver Medal: 90 Points: "Raspberry and black cherry, elegant with some floral character in the nose. Quite a soft generous palate, still fresh."